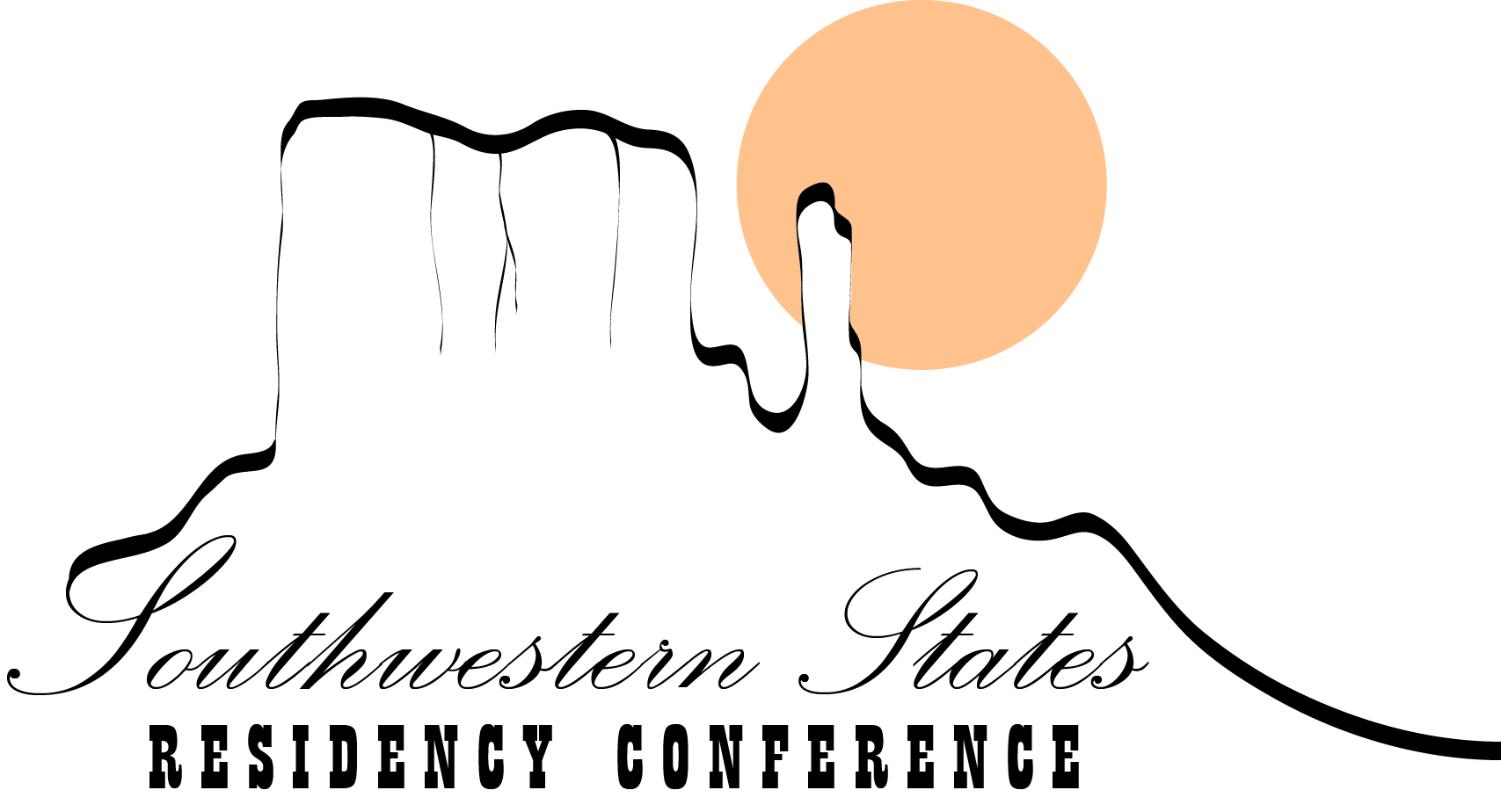 Southwestern States Residency Conference planning committee created this portion of the site to assist you in successfully preparing your abstract submission as well as platform and poster presentations. Abstracts are required for all platform presentations and will be used accordingly if residents decided to participate in the optional poster presentation portion. To ensure proper formatting of your documents, please read all the instructions carefully as instructions have changed for this year.
Please do not hesitate to contact conference staff at
SSRC@azpharmacy.org
. Registered names must match all submissions including abstracts, slides, handouts and posters.
PRICING
The registration fee is $150 for residents as well as preceptors. This registration fee will include lunch on Friday.
ABSTRACT
Please review our
Abstract Submission Guidelines
,
Abstract Submission Worksheet
and
Sample Abstract
to guide development of your abstract. It is important that the author carefully review and follow all formatting guidelines to ensure approval of submissions. Residents who are interested may present both a platform and poster presentation at the conference. For poster presentations, Residents are allowed AND encouraged to present another research project they have completed during their residency year (e.g. MUE). When submitting the abstract worksheet, please be sure to identify what type of project is being presented. For this reason, Residents may be submitting more than one abstract, if applicable.
SUBMISSION
Abstract Submission:
Abstract can be created in a word processing program and then copied and pasted into the abstract worksheet.
Remember to thoroughly proofread your work before submitting. (Having a co-resident or preceptor review your work is always recommended).
Please be sure to double check the formatting and content of your abstract once it has been transferred into the worksheet and prior to submitting.
Important Dates
April 1st, 2018 11:59 p.m. (Pacific) - Deadline for registration and abstract submissions. No exceptions
May 1st, 2018 11:59 p.m. (Pacific) - Deadline for presentation and poster (posters are optional submissions).
PRESENTATION
Please review the
Presentation Guidelines
for detailed information and a list of mandatory slides. There is no limit to the number of slides but strict cut-off times will be enforced (15-minute oral presentation then 5-minute Q&A session).
POSTER
Review the
Poster Session Tip Sheet
for detailed information. The poster presentation should include the following content:
Title, authors and institution affiliations are listed
Information is presented with a logical flow (left to right; top to bottom)
Graphs, tables, or charts are used to display or convey important information, whenever possible; graphics are not stretched/distorted, avoid low-quality images
Sections are clear and concise, easily distinguishable from each other
Overall content can be absorbed in 10 minutes or less
TENTATIVE SCHEDULE
Friday

7:00 AM - 8:00 AM

Registration

7:30 AM - 8:00 AM

Moderator Briefing

8:00 AM - 8:30 AM

Resident Welcome, Conference Introduction

8:30 AM - 11:50 AM

Resident Presentations

11:55 PM - 1:15 PM

Lunch (Included with Registration)

1:15 PM - 4:30 PM

Resident Presentations

4:00 PM - 5:00 PM

Resident Poster Presentations

5:00 PM - 5:30 PM

Resident/Program Packet Pick-up
Saturday will include an optional CE track for preceptors (for an additional fee) that will include preceptor development with ASHP guest speakers. The poster contest will also occur on Saturday.
Date: Jun 15, 2018 07:00 AM - 05:30 PM
Location: Sheraton WIld Horse Pass Resort & Spa, 5594 W Wild Horse Pass Blvd, Chandler, Az, 85226
Registration closes on May 31, 2018 12:00 AM
Target Audience(s)
Accreditation(s)
| | |
| --- | --- |
| | The Arizona Pharmacy Association is accredited by the Accreditation Council for Pharmacy Education as providers of continuing education. |