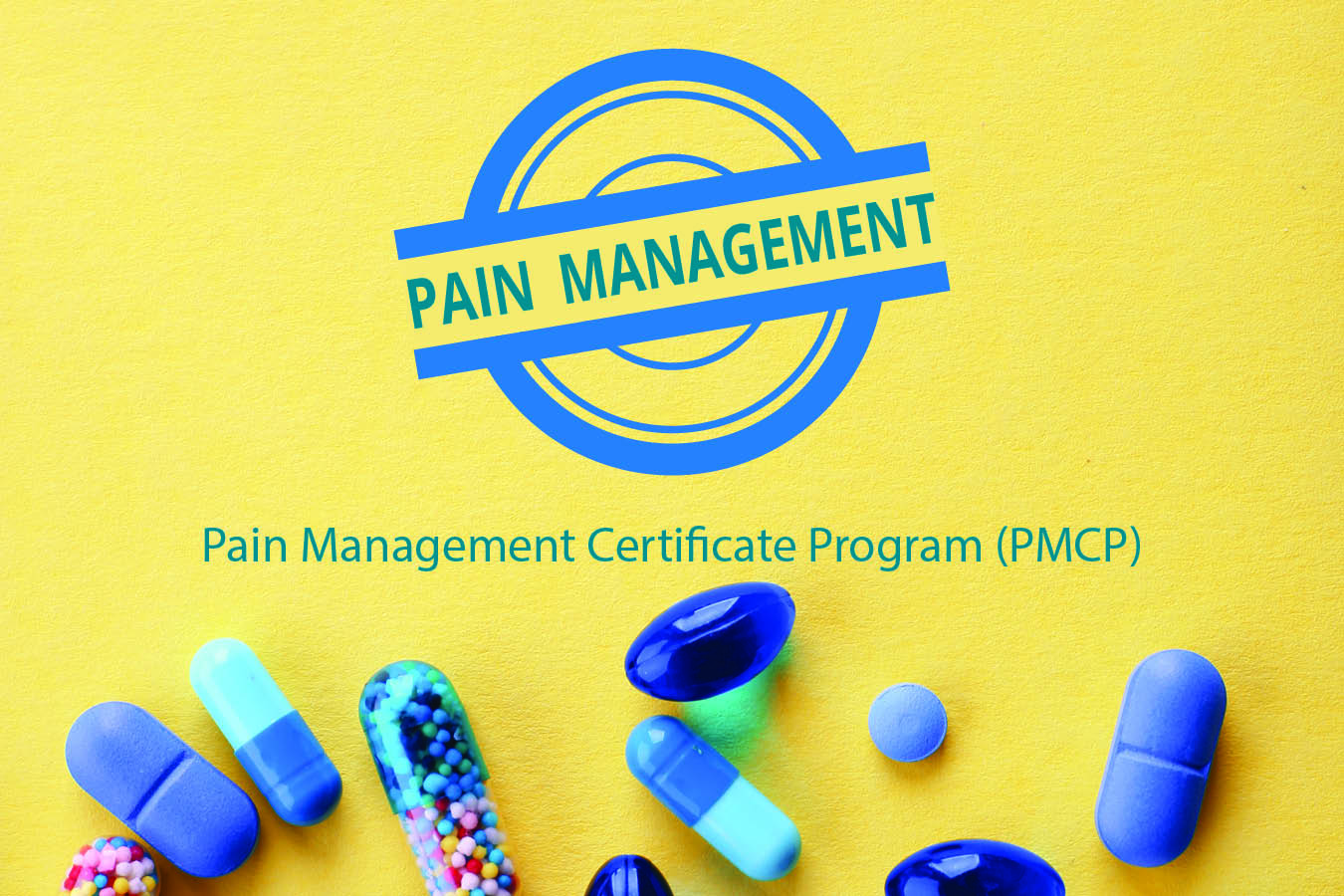 July 28, 2018 | Live Webinar Date*
*Includes a 26.5 Hour CPE Home Study Program that must be completed PRIOR to Live Webinar
ACPE UAN: 0100-0000-17-063-B01-P
The AzPA Pain Management Certificate Program (PMCP) is an innovative and comprehensive learning activity developed to assist pharmacists to maintain and enhance their professional competencies in pain management. Upon completion of the PMCP, pharmacists will be able to ensure optimal medication therapy outcomes and patient safety, recommend nonpharmacologic and pharmacologic therapies, provide medication management in various health care settings, develop new roles and responsibilities for a pharmacist, and obtain educational requirements for pharmacist re-licensure.
Course Modules: The purpose of this certificate program is to provide comprehensive education and skills to recommend treatment plans for pain management: Specific learning objectives are listed within each learning module.
Module 1: Pain Management and Opioid Guidelines
Module 2: Pain Assessment
Module 3: Drug-Drug Interactions and Pharmacogenetics
Module 4: Neuropathic Pain and Fibromyalgia
Module 5: Headache
Module 6: Pain Conditions: Sickle Cell, Cancer, Arthritis, and Postoperative
Module 7: Palliative and Hospice Care
Module 8: Complementary Pain Approaches - Chronic Pain of Neck, Back and Knees
Module 9: Special Populations - Elderly, Pediatric, and Pregnancy
Module 10: Opioid-Use Disorder
Faculty: (Responsible for putting together the Home Study Materials)
Martha Fankhauser, MS Pharm, FASHP, FAzPA, BCPP - Clinical Pharmacy Specialist in Psychiatry – SinfoníaRx and Assurance Health and Wellness Center; Tucson, AZ
Carrie Vogler, PharmD, BCPS -Clinical Associate Professor-Southern Illinois University Edwardsville School of Pharmacy; Springfield, IL
Kelly Mendoza, MS, PharmD-Pain Management Clinical Pharmacist at Kaweah Delta Health Care District; Visalia, CA
Donna M. Lisi, PharmD, BCPS, BCPP-Clinical Pharmacist and Faculty, Union County College Allied Health College; Plainfield, NJ
Scott Strassels, PharmD, PhD-Specialty Practice Pharmacist, Pain and Palliative Medicine; Bexley, OH
Technology Requirements:
It is the responsibility of the participant to ensure compatible technology is used. Please

Click Here

to review technical system requirements needed to access this webinar.
Registration Fees:
| Participant | Early Bird Before 6-15-18 | Regular Price After 6-15-18 |
| --- | --- | --- |
| Member-Pharmacist | $350 | $400 |
| Non-Member Phamacist | $450 | $500 |
| Member Student | $250 | $300 |
| Non-Member Student | $300 | $350 |
| Member Associate | $250 | $300 |
| Non-Member Associate/T | $300 | $350 |
Early Bird Coupon Code:

earlypain0728
Arizona Pharmacy Association Pain Management Program is conducted in two parts: the self-study readings and learning exercises, and one live webinar training session on the pharmacist's roles in chronic pain management and how to communicate with patients and providers about issues related to common pain syndromes, monitoring, and treatment approaches. A Certificate of Achievement (in PDF format) will be awarded to participants who successfully complete ten home-study modules, participate in the live webinar and pass an examination that is applicable to the practice of pharmacy. Electronic Certificates will be issued within 30 days of completion of this certificate training program.
Continuing Pharmacy Education (CPE) Information and Activity Completion Requirements:
Initial release date: 12-16-17; Expiration date: 12-16-2020
Activity Type: Practice-based
Target Audience: Pharmacists in all practice settings
A Certificate of Achievement is awarded to participants who successfully complete all activity requirements. Successful completion of the entire program will result in 29.5 contact hours of CPE credit. This CPE will be uploaded onto the NABP CPE Monitor eProfile system within 60 days of completion of the final evaluation form. If you do not provide the correct information (your NABP eProfile # and DOB (month and day), you will not qualify for continuing pharmacy education. If you have any questions, please call our office at 480-838-3385.
Refund Policy: No refunds or cancellations will be accepted due to the nature of the program.
Date: Jul 28, 2018 07:00 AM - 10:30 AM
CE Hours
29.50
CE Units
2.950
Registration closes on Jul 25, 2018 12:00 AM
Activity Type
Target Audience(s)
Accreditation(s)
| | |
| --- | --- |
| | The Arizona Pharmacy Association is accredited by the Accreditation Council for Pharmacy Education as providers of continuing education. |
Please choose a Fee Type from the Drop Down Menu Below:
I am a
Registration closes on Jul 25, 2018 at 12:00 AM